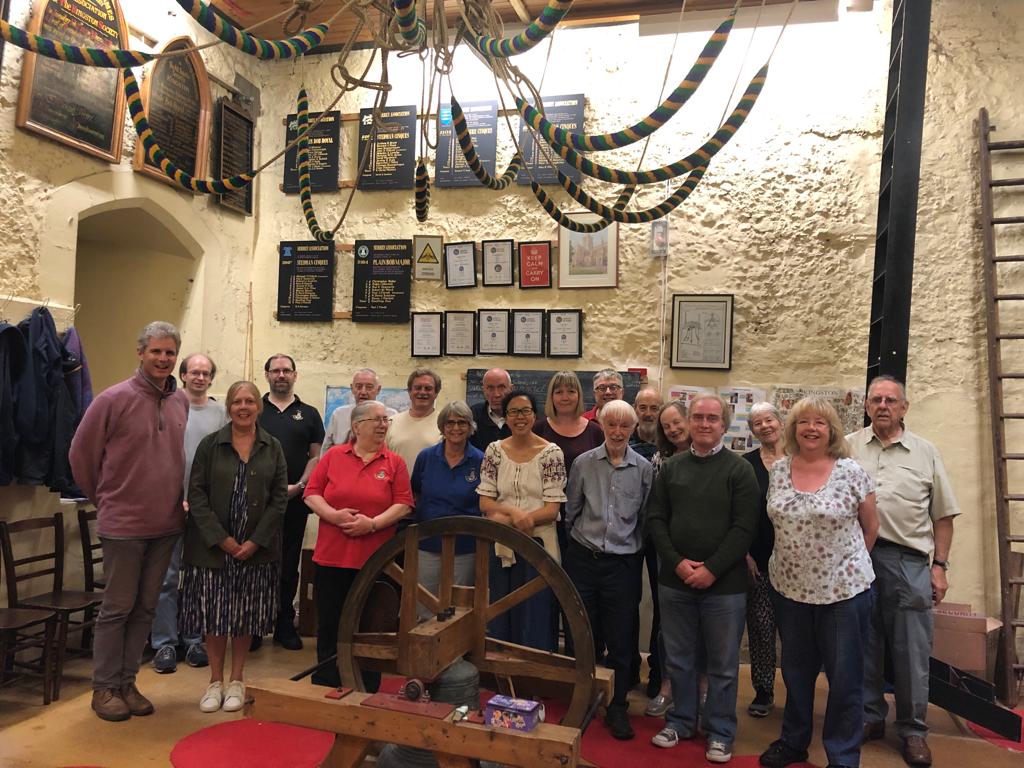 A very special guest came to Wednesday practice night. Our Rector, Jonathan Wilkes is leaving All Saints Church, Kingston on 17 October 2021 so we wanted to give him a little bellringing send-off. Jonathan and his wife Linda had a go on the bells, listened to some ringing, there were speeches, gift-giving and bubbles too 🥂
Thank you Jonathan for all your support to our band over the past 15 years and to serving the community of Kingston. You will be missed!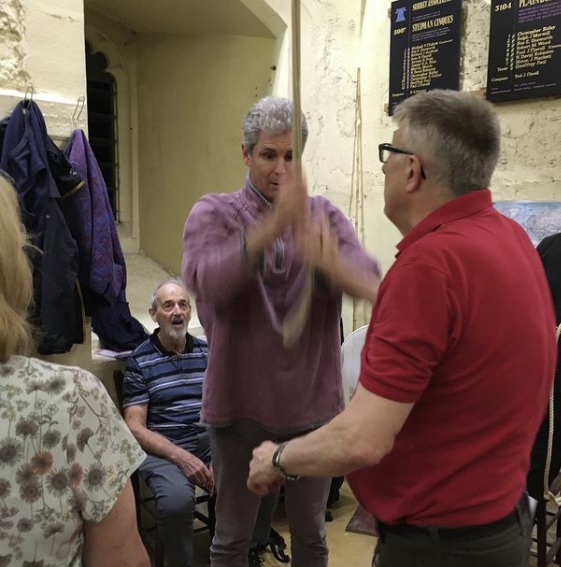 Here's Rector Jonathan Wilkes having a go on a bell. Having sat next to Jonathan at the first bellringers' dinner I was surprised to hear that he hadn't ever tried the bells in his 15 years. I said that he needed to give it a go and we said we would arrange it. It never happened so his send-off party seemed the perfect time for him to try, He insisted on ringing the biggest bell! It shows what a great teacher our tower captain is to be able to teach a learner on the tenor! Definitely not for the faint of heart!
There is a video on our Instagram page: scroll through to the end.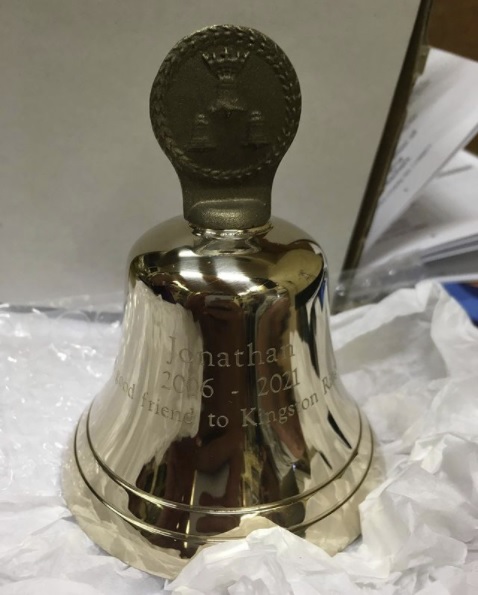 Here's a close-up of the leaving gift we gave Jonathan – an engraved table bell from Whitechapel Bell Foundry.