There has been a church on this site since the 9th century. The original church was associated with the coronation of seven Saxon kings, and the coronation stone can still be seen near the Guildhall. Only slight traces of that original church still exist
The oldest part of the present church dates from the 13th century although the major part was built from 1370 onwards. There was extensive restoration and alteration in the late 19th century.
The tower we have today was built in 1708 to replace a steeple, and it was substantially rebuilt in 1971-72 when the bells were rehung and increased to 12.
An old building like our church needs a lot of upkeep, in recent years the roof has been repaired and the church is now watertight and the clergy vestry has been restored.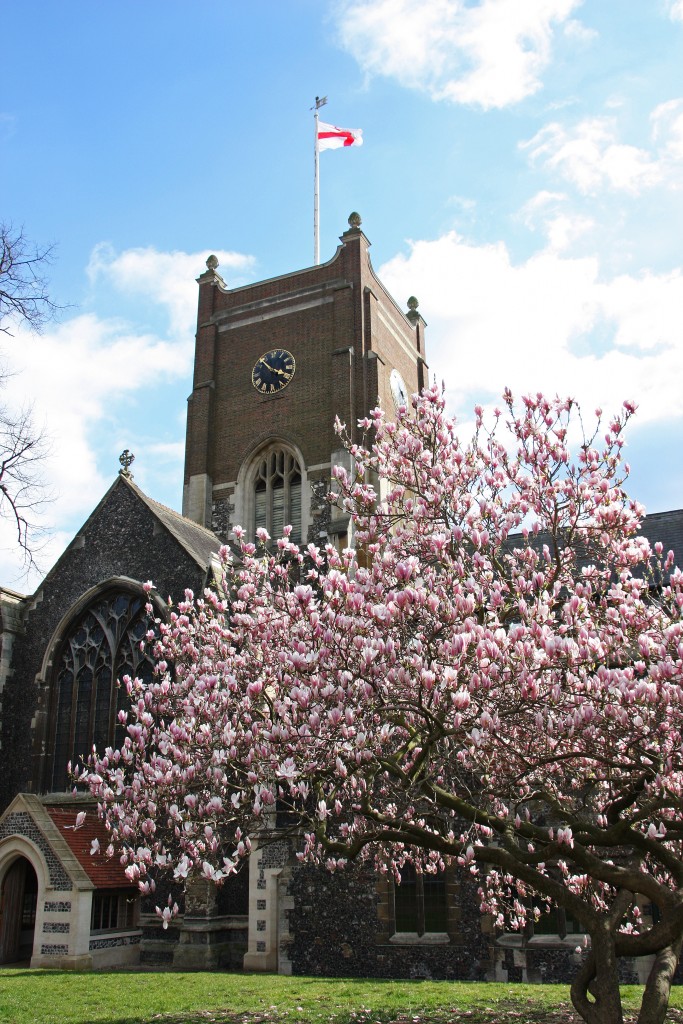 Between March 2013 and September 2014 extensive restoration and improvement works took place including:
Re-furbishment of the choir vestry to provide a space for displays and information to highlight the historical heritage of the church.
A new door in the North transept
Re-ordering of the church interior
There are plans for further work including a new building on the North side to include a cafe, meeting rooms, kitchen etc.
For more information about the church, see the church's own website.
You can follow All Saints on Twitter @AllSaintsK and Instagram @allsaintschurchkingston.